Current Collections:
Herbst / Winter
The colors are becoming more consistent and modern than in previous seasons. Shades of Bordeaux nuances show a rich tonality. As an intense color, a saturated amber brings warmth and elegance. Flat beige & brown add retro accents. Smoky silver and metallic stone balance the palette with modernity. Pointing the way: luminous amber and soft jade bring vibrancy, while nocturnal, deep blue appears rich and black appears glamorous. Feminine color nuances such as rosé and melba are mixed with current casual nuances such as dark blue and stone, creating delicate contrasts. Warmth, calm and serenity are combined with a radiant elegance.
Prints play a central role and inspire with their inspiring diversity. Saturation and variety of colors in large, expressive prints show the new direction of Charmor® Kollektion. Mit unserem eleganten und expressivem Marrakech-Druck möchten wir Ihr Interesse und Ihre Neugier wecken, auch etwas neues zu probieren.
The qualities are flattering and, with their comfortable wearing properties, ensure an extra dose of wellbeing. Interlock and single jersey in pure cotton and mixed with modal are used as basic qualities in the plain area and as a base for sophisticated prints. This creates feminine looks that flow silky around the body. Flattering, beautiful qualities such as soft fleece and fine, shiny velor still play a major role in loungewear. A small amount of elastane guarantees unimagined, super comfortable wearing comfort.
Perfect night and loungewear flatters the figure and enchants with its cut and silhouette. The decisive factor is the synergy of cut, fabric and processing. These three components must form a harmonious unit, only then is the model really successful. We consistently make sure that we use the right material for every silhouette. We also ensure that our products fit perfectly across all sizes.
Quality, comfort and independence characterize our models, which have been developed with great attention to details.
Your CHARMOR-Team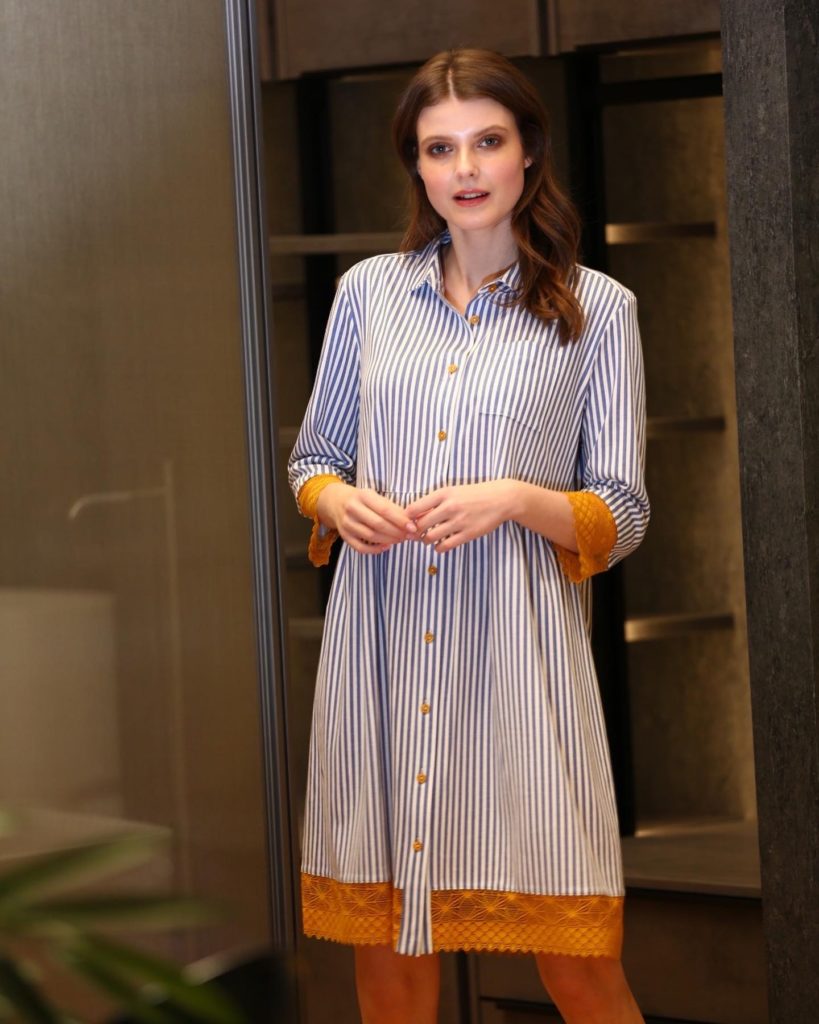 Weihnachten