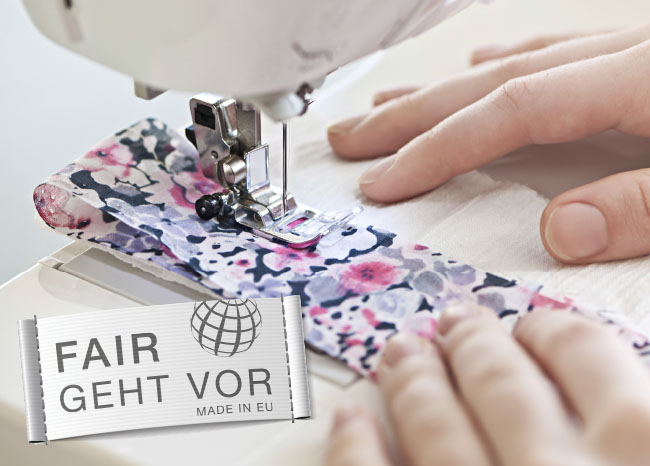 ... that's what the Charmor ® brand stands for.
Quality also means responsibility.
That's why Charmor® sets to fair production conditions,
adequate pay and social care, compliance with ecological production standards and of course the avoidance of child and forced labor.
We meet this requirement through strict production standards within the framework of our internal
"Fair goes first" project.
We attach great importance to controlled quality and fair competition. Our fabrics and ingredients come mainly from Germany and neighboring EU countries.
Production takes place in other European countries under constant control by experienced technicians.